Saturday Night in the Queen City
Jun 04, 2022 | 2300z 0330z
Event Archived
This event has passed and is now in a read-only archived state.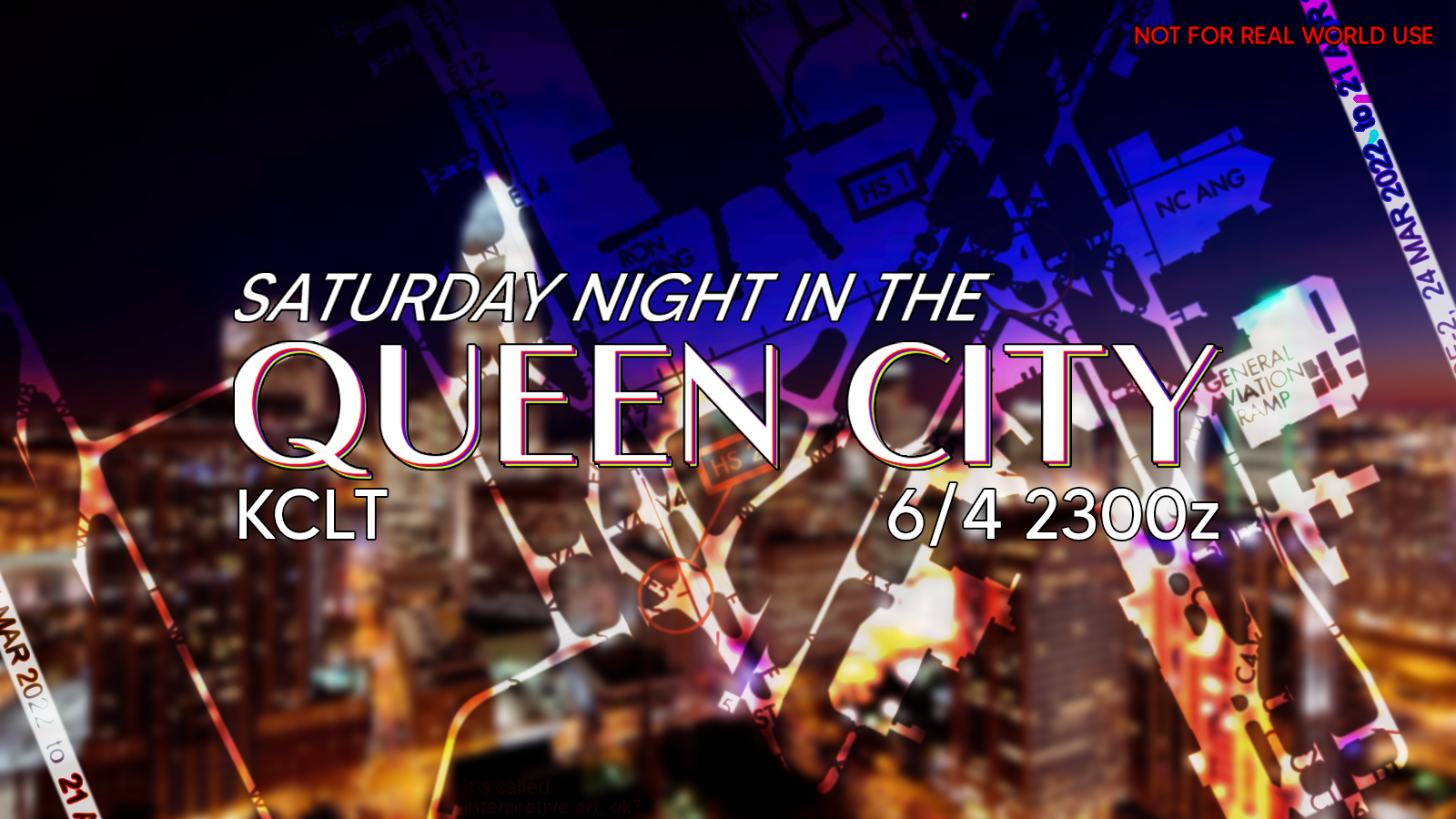 Presented by ZTL
It's an honor for Charlotte to be hosting a Saturday Night event, and we mean that! So bring on the blimps, the hot air balloons, the airliners, and enjoy a night in the Queen City! Live from the Queen City, it's Saturday Night!!!
Join ZTL as we staff up the Charlotte Douglas International Airport (KCLT) starting June 4th, 2022 at 2300z.
Callsign
Controller
Position Radio Name
Frequency
JAX_30_CTR
DC - Daniel Chase
Jacksonville Center - NEPTA
135.925
JAX_35_CTR
Unassigned
MCO_E_APP
Unassigned
Orlando Approach - Departure Radar East
124.800
JAX_N_APP
Unassigned
Jacksonville Approach - Radar North
127.00
MCO_E_TWR
Unassigned
Orlando Tower - East
118.450
MCO_W_GND
RM - Robert Mayer
Orlando Ground - West
121.800
MCO_E_GND
AS - Alex Sudiswa
Orlando Ground - East
126.400
JAX_TWR
NA - Nicholas Ader
Jacksonville Tower
118.300
JAX_GND
MR - Michael Reyes
Jacksonville Ground
121.900
JAX_DEL
Unassigned
Jacksonville Clearance Delivery
119.500